Savanna energy Pyramid


An energy pyramid is a graphical model of energy flow in a community
An energy pyramid is the passing of energy up the food chain. The energy almost always comes from the sun and is harnessed as light energy by plants. The plants convert it to food energy and herbivores eat the plants who are in turn eaten by carnivores.
Food Pyramid Percentages:
The plants start off with 100% of the energy. The herbivores eat it but only receive about 10% of the energy because the plants use 90%. The herbivores are eaten by carnivores after they have used 90% of the 10% passed onto them by the plants. So that means, that the carnivores receive 1% of the energy from the sun.
How is Energy lost?
Energy is lost as the plants and animals use the energy to do daily survival activities.
---
Powered by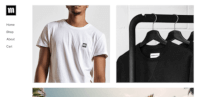 Create your own unique website with customizable templates.