| | |
| --- | --- |
| Food chain & food web | A hierarchical series of organisms each dependent on the next as a source of food. |


Predator-Prey Relationship:
The Predator-Prey relationship (shown by the orange double-sided arrow) is between the gazelle and the lion. The pride stalks a herd and slowly moves in, singling out one and attacking it. The gazelle tries to escape by running away and maneuvering, but it is usually not enough with the lion's superior strength and size.



Source of Energy in Savanna Food Web:
Light Energy from the sun is harnessed by plants (producers) and eaten by herbivores who then pass on the energy to carnivores when they are killed by them
How Species Population Variations Affect Each Other:
Variations in populations affect one another by changing the amount of food or amount of predators the species has. For example, if Umbrella Thorn Acadia trees suddenly decreased in numbers, the giraffe would have a lot less food and only a few could survive. This would decrease the amount of food that the leopard has and they would begin decreasing in numbers as well. As the leopard decreases in numbers, animals such as the wildebeest suddenly have less predators therefore increasing the amount of wildebeest. As the amount of wildebeest goes up, the predators that prey on it have more food once again and can then begin to thrive again. When there is a surplus of prey, there becomes a surplus of predators and then there is a lack of prey which causes the surplus of predators to go down to normal or less than normal levels.
Factors that Limit Population Growth:
Factors that could limit population growth are drought, disease, lack of sunlight, or extreme temperature variations. These would all cause the amount of plant life to decrease which would decrease the amount of animals.
Invasive Species in the Savanna:
The pig has been very harmful in the Australian Savanna. The pigs have been able to reproduce very proficiently in the savanna and find the environment perfect for them. They eat large amounts of food which is very destructive to the savanna as it destroys that natural wildlife and takes food away from the native animals. They destroy roots in trees, eat eggs of endangered ground-laying animals, cause erosion, and spread disease throughout the region. The pig is relatively smart and its behavior and size makes it particularly hard to stop from spreading in Australia.
---
Powered by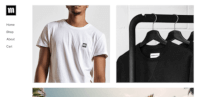 Create your own unique website with customizable templates.