Biodiversity
Biodiversity is the variety of life in the world or in a particular habitat or ecosystem.

The Importance of biodiversity
The more diverse a group of species, or even a single species, is the more likely that ecosystem or species is to continue to thrive and evolve. While this particular group thrives it influences its own biome, and even the world. With biodiversity plants and animals are able to thrive, evolve, and benefit one another. Each species has a specific task and if that task is not fulfilled because the species has died out or left, the entire ecosystem may fail. This is why biodiversity is so important. If there were no diversity in a region, natural disasters would be even more destructive. A forest with 20 species of snakes is more likely to recover from a flood than a forest with only 1 species. To put it simply, biodiversity allows life to go on.
negative human impacts
Humans have negatively affected the biodiversity of the savanna in a lot of ways. Overhunting, desertification, urbanization, fires, and over-farming are just a few of the many negative impacts of humans. These all affect the biodiversity of the biosphere because overhunting can drive animals to extinction which takes an important organism out of the food chain. Desertification, urbanization, and fires caused by humans all destroy the plant life in the region which takes food away from primary consumers and in turn affects the entire ecosystem.

Current Problems

Since 1900, the population of cheetahs has dwindled from over 100,000 individuals to just 9,000. This is a common theme for animals in the savanna. The rhino was estimated to lose 96% of its numbers in just 20 years. Lions have decreased from over 40,000 to just 20,000 since 1950. Unfortunately, even with the extreme decreases of species they are still hunted and poached today. If nothing is done about it many species they may have the same fate as the tigers that used to roam the savanna which were hunted to extinction. It isn't just animals that are affected either. Due to pollution, clear cutting, and intentional deforestation, the baobab tree is also endangered.

Positive human impacts

Fortunately there are organizations that have been established to help save the savanna habitat. These organizations, such as the WWF, have been reasonably successful in establishing laws and reserves to protect these animals but have been having trouble in enforcing the laws. These organizations share goals to establish an international belief in preserving unique biomes like this, save endangered species, and save habitats around the world.
Powered by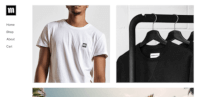 Create your own unique website with customizable templates.