abiotic factors


Temperature, Seasons, and Precipitation:

The average temperature in the savannah is about 78-86°F during the summer and 68-78°F during the winter. The annual rainfall in the region is generally from 30-50in, but during the dry season (November-March in Northern Hemisphere, December-March in Southern Hemisphere)

there is less than 4in of rain a month. During the wet season, the precipitation levels rise dramatically rise up to as much as 11 inches per month.
---
Soil and Biodiversity:
The soil only has a thin layer of fertile soil, only enough for grasses, some trees and small shrubs. The soil is very porous and the water drains quickly also leading to a lack of nutrients and fertility. The layers below the humus layer are very hard and red. Because of this the biodiversity of trees is very low as trees normally need plenty of nutrient rich soil. However, the biodiversity of herbaceous plants is very high as grasses thrive in this environment. The animal biodiversity is also relatively high, but not as high as a rainforest as there is no canopy which leaves little room for tree-dwelling animals.
---
Biotic Factors-
Plants
Umbrella Thorn Acadia:
One of the most recognizable trees in Africa, and also one of the hardiest. It has adapted to preserve water by having little foliage and high amounts of woody mass.
Eucalyptus Tree:
The eucalyptus tree is characterized by a distinct cough drop smell. It has adapted to store large amounts of water in its roots. Tree mammals and birds eat its leaves and rest in its branches
Elephant Grass:
Elephant grass is a tall grass that dominates certain parts of Serengeti. It is perfectly adapted the environment and is beneficial to animals as it helps them hide from predators, stalk prey, and large mammals eat the grasses.
Biotic Factors
- Animals
Lion:
The most recognizable predator in the world, the lion is a predator that has adapted to blend in and hunt prey, such as zebras, perfectly. They generally hunt in prides and are exceptional at singling out prey
Zebra:
Essentially a striped mustang, the zebra is a herbivore with black and white stripes. The stripes were evolved to confuse predators when the zeal (a group of zebras) is together. These mammals are faster than horses and travel in groups of over 100 at times.
Kangaroo:
The kangaroo is another herbivore that has evolved to cover great distances by jumping as far as 40 feet. It has no natural predators other than the dingo.
A dingo ate my baby
Powered by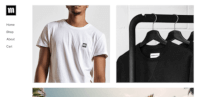 Create your own unique website with customizable templates.