Primary succession vs. secondary succession
Primary succession is the growth of plant life in a place where that was previously void of life or a place where all life (and remains of life) was completely destroyed. Primary succession occurs in areas where there is almost no nutrients (or soil) in the region where the pioneer plants begin to grow. It occurs in lava flow or areas where a glacier once was. Secondary succession differs from primary succession in that it occurs in a region where plant life once was. The pioneer plants grow in an area where there is already nutrient rich soil. There used to be plant life there but it was destroyed in a flood, fire or other natural disaster.
Secondary succession occurs frequently in the savanna due to seasonal fires that spread easily due to the large amounts of grasses. The fires burn much of the grass and the few scattered trees on the savanna. However, the fire does not damage the nutrients in the soil and some of the matter that is burned becomes soil and therefore makes it much easier for plant life to return. The grasses will begin to return usually in just a few months and will be plentiful again in just a few short years. Due to the warm savanna climate, the plant life comes back remarkably fast.
---
Powered by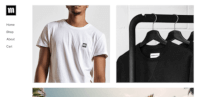 Create your own unique website with customizable templates.