Symbiosis
interaction between two different organisms living in close physical association

MutualIsm-
A Type of symbiosis in which both organisms benefit
The oxpecker and grazing mammals such as rhinos, zebras, and wildebeests are an example of mutualism. The oxpecker eats ticks and other small parasitic insects off of the animal. The oxpecker gets food and in turn cleanses the rhino off parasites.
---
COMMensalism-
A type of symbiosis in which only one organism is benefitted, but the other is not harmed
An example of commensalism in the savanna is the hyena and the lion. The lion kills prey such as a gazelle and eats most of it. Once the lion has left the hyena comes in and eats the remaining flesh on the carcass. The hyena benefits by getting an easy meal and the lion is neither helped nor harmed therefore making it commensalism.
---
Parasitism-
A type of symbiosis in which one organism takes nutrients from its host at the host's expense
The mosquito is a blood-sucking insect that plagues the entire world. Originally from Africa, this parasite latches onto mammals and drinks its blood. When it does this it often spreads disease and causes irritating rashes on the animal's skin. The mosquito is considered a parasite because it obtains a meal from the host while also causing the mammal harm.
---
Powered by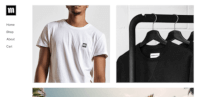 Create your own unique website with customizable templates.